Benchtop SEM (or Desktop SEM)
Your Research Grade SEM…  
The EM-30NEXT is the highest resolution thermionic emission Benchtop Scanning Electron Microscope (SEM) available on the market today providing the best price/performance ratio. With a number of unique capabilities, the EM-30N is the most versatile Benchtop SEM.
Benchtop SEMs have come a long way since their re-introduction in 2005. Gone are the days when these compact SEMs used to be limited in accelerating voltage of 15kV, resolution, selection of apertures, detectors and analytical capabilities. With growing competition in Compact SEM segment, Benchtop SEM prices from Scanning Electron Microscope manufacturers have come down making electron microscopy more affordable and accessible.
Previously the luxury of multiple detector selection, better electron optics and higher analytical accuracy was only available on full size SEMs which not only needed significantly higher investment but was also only accessible to experienced electron microscopists.
The EM-30N breaks those barriers with excellent electron optics design and 30 kV maximum accelerating voltage delivering better than 5 nm resolution and high analytical accuracy. In addition a range of optional detectors can be installed for example simultaneous use of Cathodoluminescence (CL) and EDX. All of this while maintaining incredible ease of use!
» Accelerating Voltage: 1kV to 30kV
» Low vacuum imaging
» High vacuum imaging
» Motorised stage as standard
» Panorama shot imaging
» Cooling stage option
» Unmatched detector selection
» Best in class capabilities
» Best price/performance ratio
» Resolution: < 5 nm
» Magnification: 150,000 x
» 4 Aperture sizes for best EDX and imaging
» Dual display / Signal mixing
» Mini Map for fine navigation
» Coloured camera navigation
» Motorised tilt with crash protection
» New 4 sample BF, DF STEM option!
» Tungsten and CeB6 filament options!
Sputter Coater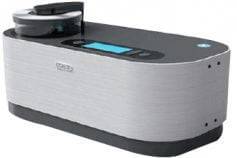 The SPT-20 is an easy to use digital Sputter Coater used for Benchtop or Tabletop SEM specimen coating. It has a touch screen controller and delivers stable coatings using the sputtering current feedback function. Automatic operation eliminates cumbersome process of turning the knobs and adjusting settings to a sweet spot in order to get the sputtering started.
Multiple target options are available to suit a variety of Compact Scanning Electron Microscopy applications.
» Simple operation                                      » Compact rotary pump
» Coloured touch screen                            » Suitable for various metal targets
» Sputtering current feedback                      (Au, Pt, Pd, Cr, Pt-Pd, Cu, Ni)

Tabletop Plasma Decontaminator
The only TEM / SEM sample plasma decontaminator with integrated immersion mode cleaning (samples placed in plasma) and downstream mode cleaning (samples placed outside plasma). In addition, this system is equipped with unique pulsed mode operation that can generate extremely short plasma pulses to reduce the plasma intensity for delicate samples.
Remote Plasma Decontaminator
Our remote plasma decontaminators were designed on the principles of inductively coupled plasma (ICP) discharge technology developed at the Lawrence Berkeley National Laboratory.
Our remote plasma decontaminators are ideal to remove hydrocarbon contamination from chambers of Scanning Electron Microscope (SEM), Focussed Ion Beam (FIB), Transmission Electron Microscope (TEM), X-ray Photoelectron Spectroscope (XPS), Secondary Ion Mass Spectrometer (SIMS), Sensitive High Resolution Ion Micro Probe (SHRIMP), Electron Beam Review system (EBR), Electron Beam Inspection system (EBI), Critical Dimension Scanning Electron Microscope (CD-SEM), Electron Beam Lithography system (EBL), EUV Lithography (EUVL) and EUV mask inspectors and other vacuum-based analytical instruments.
Key Benefits:
» No need to vent the chamber to air
» No need to slow down or turn off TMP
» Unique plasma strength sensor monitors plasma status in real-time. Users are not blind to plasma status anymore!
» Automatic electronic gas flow control. No need to manually adjust needle valve.
» Recipes and cleaning schedules
Remote Plasma Decontaminator on JEOL 7800F FESEM, Zeiss FESEM, FEI Helios FIB-SEM and Tescan LYRA FIB-SEM: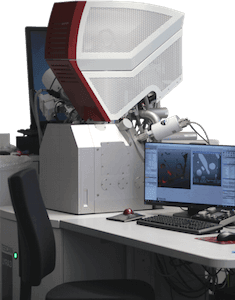 Ultimate Active Base for FIB, SEM & TEM
DVIA-MB series has been specifically designed for Focussed Ion Beam, Scanning Electron Microscopes and Transmission Electron Microscopes. DVIA-MB series fits all commercial electron microscopes and is the ultimate active vibration control base platform to assist the electron microscopes with obtaining high resolution images.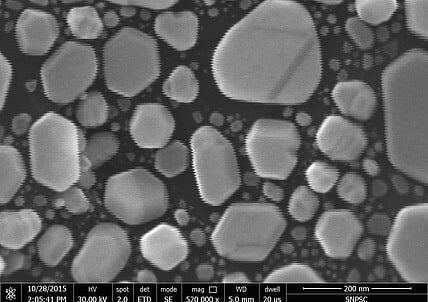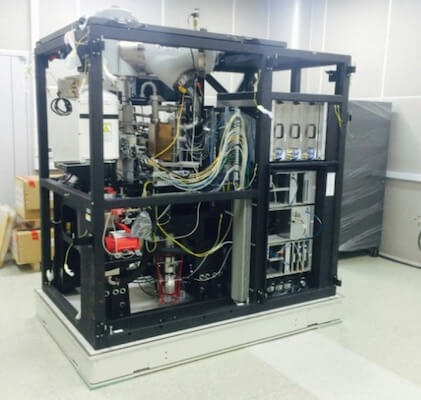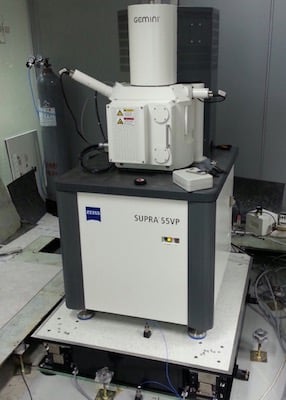 Clean Room Foundation Integrated Systems